Second day in Berlin and the main quest was to find the Ramones Museum that I had heard so much about over the years. It was a bit of a trek from where I was staying so I had printed out maps to make sure I get there.
It didn't take me too long to get there out of central Berlin. I don't really recall which direction I was going in but I was on a train and it was several stops 'that way' and a bit of a walk 'that way'.

Found it easily enough in the end.
The Ramones Museum looks back on the Ramones' career in chronological order, from their early childhood- and school days in Forest Hills to early gigs at CBGB's and Max's Kansas City, the recording and release of their debut album and their first trip to the UK in July 1976.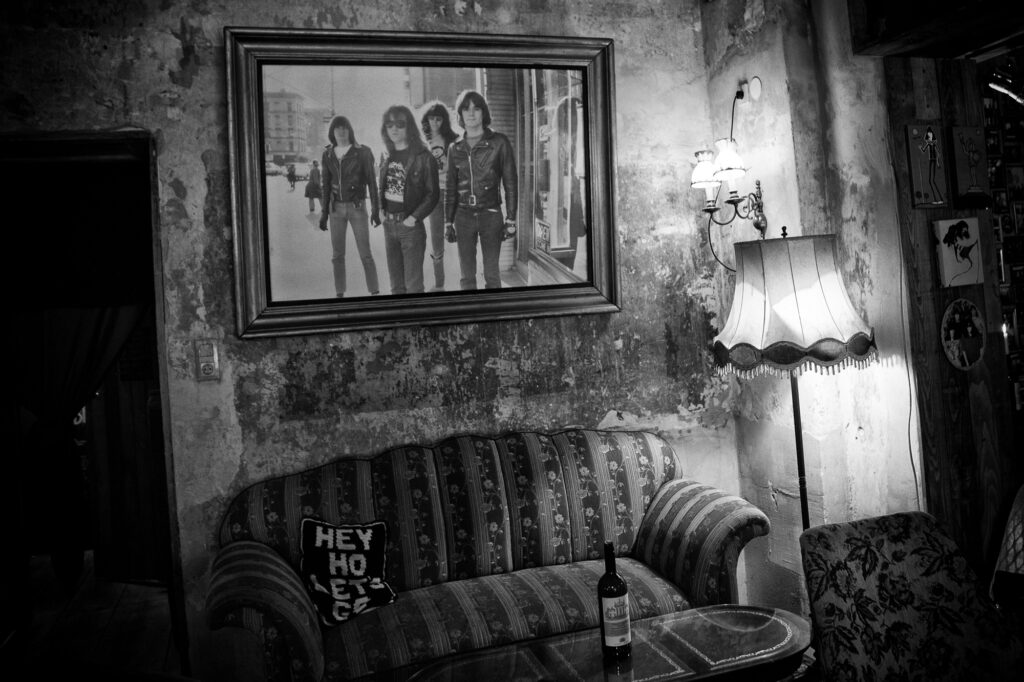 Ramones Museum takes you back to 1977, with the release of two (2!) legendary albums, "Leave Home" and "Rocket To Russia". Read all about the making of their legendary logo, a genius effort by the band's artistic director Arturo Vega, and follow them on their relentless path, touring non stop through Europe, America and the UK, all of which culminated in the furious new year's show at London's Rainbow Theatre on December 31st, 1977.
In 1978, Tommy Ramone leaves the band, Marky Ramone joins and records "Road To Ruin" with his new bandmates. "Punk Magazine" mastermind and íllustrator John Holmstrom reworks a fan's drawing into the album's cover art. The Ramones continue touring, supporting Black Sabbath and Foreigner and playing Germany for the first time.
The above is a bit of spiel taken directly from the Ramones Museum website.
As a Ramones fan myself, I spent a good couple of hours in the place as there was just so much to see and explore. It was a veritable feast of all things Ramones curated magnificently and the very definition of Ramones nirvana!