Back in 2009 I found myself walking the streets of Fitzroy armed with camera and a desire to do some urban exploring. Whilst getting my light settings in order, I stepped onto Brunswick Street and took a test-shot of the street ahead.
The resultant underexposed photo can be seen below:
Composition wise, I thought the photo was ok so I returned to the photo almost a year later and played around with it in Photoshop until I got what I was looking for. The photo was published to my Flickr page where it sat for a while unnoticed and in a sea of other photos I had taken.
The edited photo I had published on Flickr below: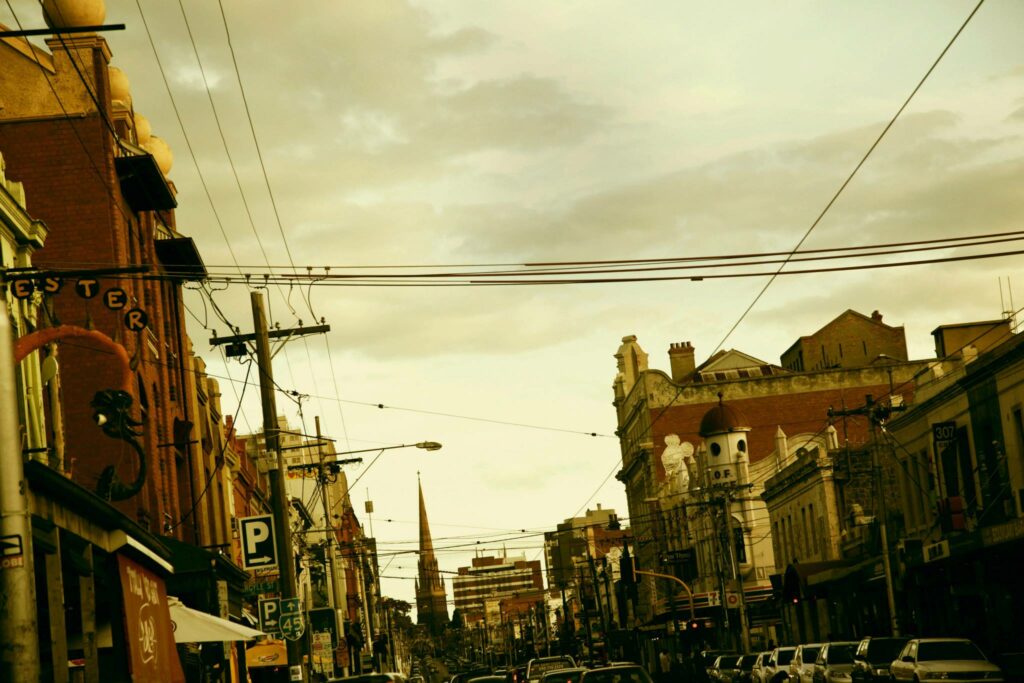 Out of the blue one day, I was contacted by publishing house Transit Lounge who were very interested in using the photo in a forthcoming novel.
The book 'Playing House' by Amy Choi, dealt with happenings on the very street I had photographed, and she was keen on using the photo as the cover of her novel.
We negotiated on an agreeable fee beneficial to both parties and within a few months I received the artists' proof of the book's cover.
Exciting times indeed, but it wasn't as thrilling and exciting as eventually seeing the finished book which was released in 2011.
It all felt like a rewarding journey from an underexposed outtake taken in 2009, to seeing your work on the cover of a widely respected and acclaimed novel.