Unfortunately due to an infected leg, I haven't been able to hit the streets with my camera as much as I would like of late, so in an effort to quench my creative thirst, I thought I'd have some fun with some of the Action Figures I have laying about the house.
I thought I would photograph one of my Batman Hot Toys figures. The beauty of these is that the attention to detail and quite possibly the BEST 1/16 scale figures. They are incredible and always photograph amazingly!
Step 1:
I needed a shot of Gotham City so I found a very lo-res image on Google. It was only 200 pixels wide but I upscaled it to 5,000 pixels which made it as gritty as hell. I then applied a nice blur to the upscaled photo and then made it my Mac Studio's background image. It looked the perfect background for what I was wanting to achieve.
Step 2:
Posing Bats. The beauty of this figure is you can move the eyes and you have different jaws/mouth you can attach. I only shot with one jaw but will try some of the others. I'll also pose him a little different but geez, these test shots turned out amazing!!!!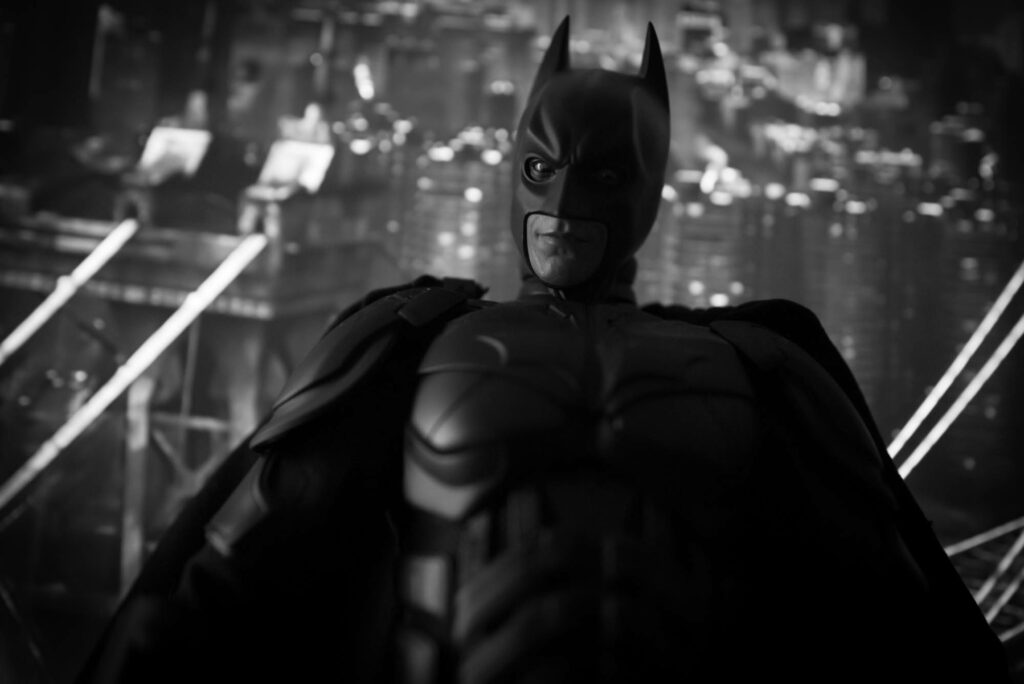 As stated, the detail level in these figures is astounding. In many instances, the figure will come with multiple heads so in this particular version of the Dark Knight, you also get a Bruce Wayne head. As you can see, it looks identical to actor Christian Bale.
A couple of these I lit front on with my iPhone so it was a little tricky holding the phone with one hand and the camera with the other. Not too much light or they'd really get over-exposed.
In post, all are underexposed (I do that for nearly 100% of the shots I shoot – street and live).
Next… the Joker!