The legend of the Bone Chapel out in Kutna Hora, Czech Republic is something I had heard about for years. But if someone told you there is a little church that is largely constructed and houses thousands and thousands of human skulls and skeletons… well, you'd imagine that something like that would a church for Satan and not a Christian one.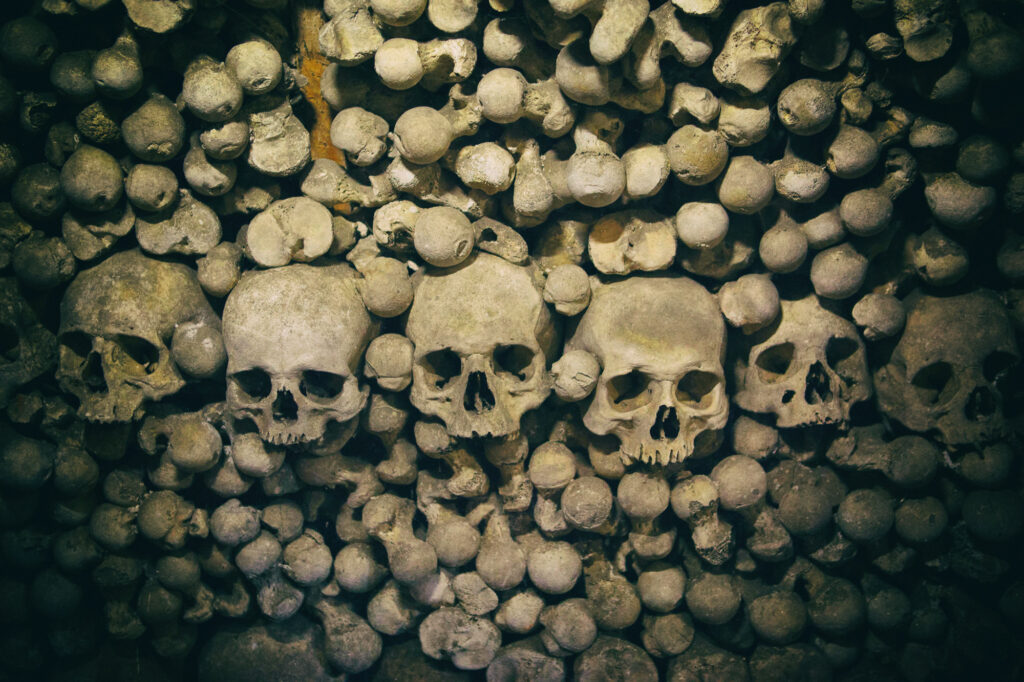 But it is there.
It does exist.
A couple of hours outside of central Prague you will find Kutna Hora and the Sedlac Ossuary.
Being without a car, it took me a while to get out there. Forty minutes by train and then another couple of hours on a bus. Once you reach the area, there is also a 2km walk to get to the Ossuary but I'll be damned if it was not worth it.
I had originally scheduled to see this yesterday but the torrential rain made it a little difficult. It rained a little today too, but once we arrived at Kutna Hora, the sky was clear and stunning. A last glimpse of beauty before heading into this chapel of sheer death!
The macabre sight of Kutna Hora's bone chapel draws visitors from all over the world. It is an icon of Bohemian history as it was the economic powerhouse of the Kingdom Of Bohemia. The Ossuary itself lies underground and the minute you enter the main entrance, you see human skeletal remains decorating the entire chapel.
It lies beneath the Cemetery Church Of All Saints and contains mainly 1318 plague victims whose skeletons have been bleached and arranged by local woodcarver Frantisek Print.
It stopped me dead in my tracks when I first saw a mountain of skulls inches before my face. It looks completely unreal, unbelievable and at the same time utterly fascinating. I mean, it is mind blowing and I am surprised it hasn't been used as a set for a Horror movie of a Black Metal album cover! Oh boy could we have some photographic fun in here.
It is estimated to contain the skeletons of 40,000 – 70,000 whose bones have been artistically arranged to form decorations and furnishings for the chapel! Yep! In each corner of the tiny Roman Catholic Chapel lies mountains of bones and skulls behind iron fencing.
A huge skeletal chandelier hangs in the middle before the altar! There is also a skeletal coat of arms of the Schwarzenberg family. It felt cold and damp whilst in the Ossuary and I stayed there for a while trying to take it all in. It can be a little overwhelming but at the same time it is something so unique and astounding!