So I did something. Something not expected and something I really didn't put much thought too.
After my rediscovery of my love for street photography, I decided to purchase a Leica camera,
Trawling the streets with a massive Canon 5D Mk IV and a heavy-as-hell 24-70mm lens just was not practical any longer. The combined weight of lens and camera is close to 5kg and ideally, not the best street camera.
Which is not to say my trusty Canons have not served me well over the past 13 years. They have! And they are superb cameras but I just wanted try something new, something fresh and… I've always wanted to have a Leica!
Initially I purchased an entry level Leica 'point and shoot' in the form of the Leica D-Lux 7 and shot with it for a couple of weeks.
Gorgeous little thing but I felt it was a little too simplistic for me so I returned it and did something pretty daring, I purchased the Leica Q2 MonoChrom camera. Yep!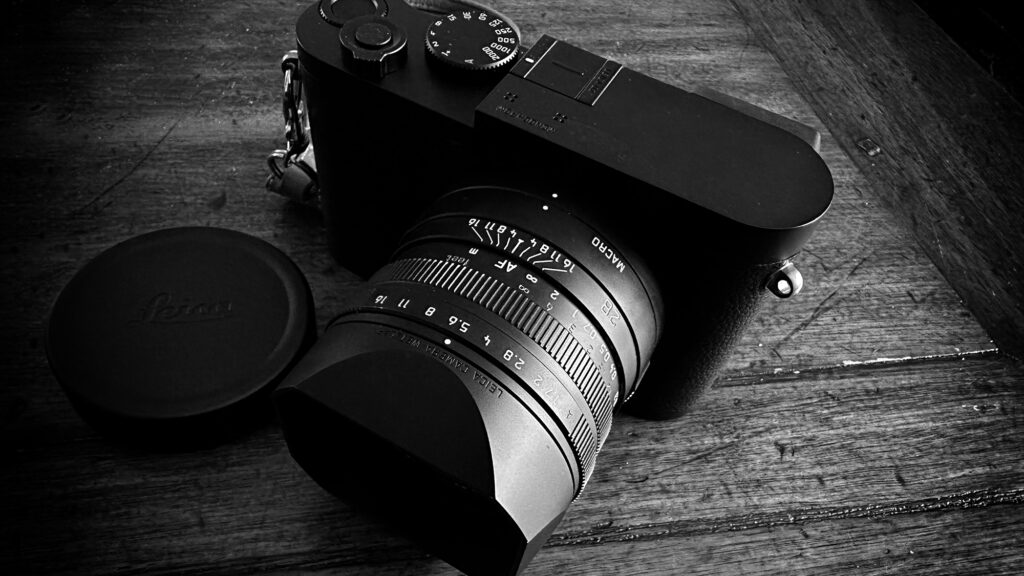 This is not a cheap camera by any stretch of the imagination. Add the fact that it only shoots in black and white and it is a camera which has caused some controversy. However, the vast majority of my street photography is black and white so for mine, this is as close to perfection as you can get for a street shooter.
The quality of the photos is something to behold. The level of detail is astounding! The fixed Leica Summilux 28 mm f/1.7 ASPH. lens is a thing of beauty! And whilst it does allow a digital zoom of up to 75mm, I have only used it as a dedicated 28mm shooter so far. And I love it!
The camera travels with me wherever I go and it has inspired me so much to get back into the thick of things and see what can be captured together.
I have had the camera for close to three weeks now and I have so many ideas and concepts in my mind that I wish to try with it. It has absolutely rejuvenated my love for photography again and has brought such joy and happiness to my life again.
It was an incredibly expensive purchase, but I do not regret it in the slightest.
For more technical information on the camera, please visit the Leica website via this link.
Technically, I have always shot manual. In the live music environment, lighting changes quite literally in a flash and you need to be on top of your camera and it's settings. You need to be able to change your settings just as fast so for the last decade, it has been completely manual.
Shooting the streets and shooting with the Leica, the only setting I let the camera take charge of is the ISO. I have it set at auto ISO and not to go past 6400 – even if it can get a whole lot higher than that. Shutter speed and aperture remain manual for me and always will.