Over the course of my life in Melbourne, which happens to be my entire life, I always stop and stare at the magnificent tower and wonder what it would be like to view the city from up there.
The Manchester Unity Building proves to be one of the most popular attractions during Melbourne's Open House annual weekends where select buildings and locations are made available to the general public. I have tried to get in so many times but to no avail. The queue stretches for blocks. The wait is 4-5 hours to just get a glimpse of it.
Today tho, I had close to 3 hours within the building and seriously, you could not wipe the smile off my face.
Seeing this incredible building within its beautiful art-deco walls was an experience to behold.
There is so much beauty in Melbourne if one would just lift their eyes away from their smartphone and look above. Behold, it is all there for you to see.
The Manchester Unity Building was lovingly restored by Dr Kia Pajouhesh who in 2003 bought level 1 of the building. It was in great disrepair at the time and needed a lot of work done to make it presentable. Dr Pajouhesh not only made it presentable, but he oversaw the restoration of the location to resemble its glory days of 1932. The space is now occupied by Smile Solutions which ranks as Australia's largest private dental practices.
I can honestly tell you my heart skipped a beat when I got to walk out onto the roof and saw the tower at such close proximity. Looking down at the streets of Melbourne from a top the tower of the building truly is a special, special moment.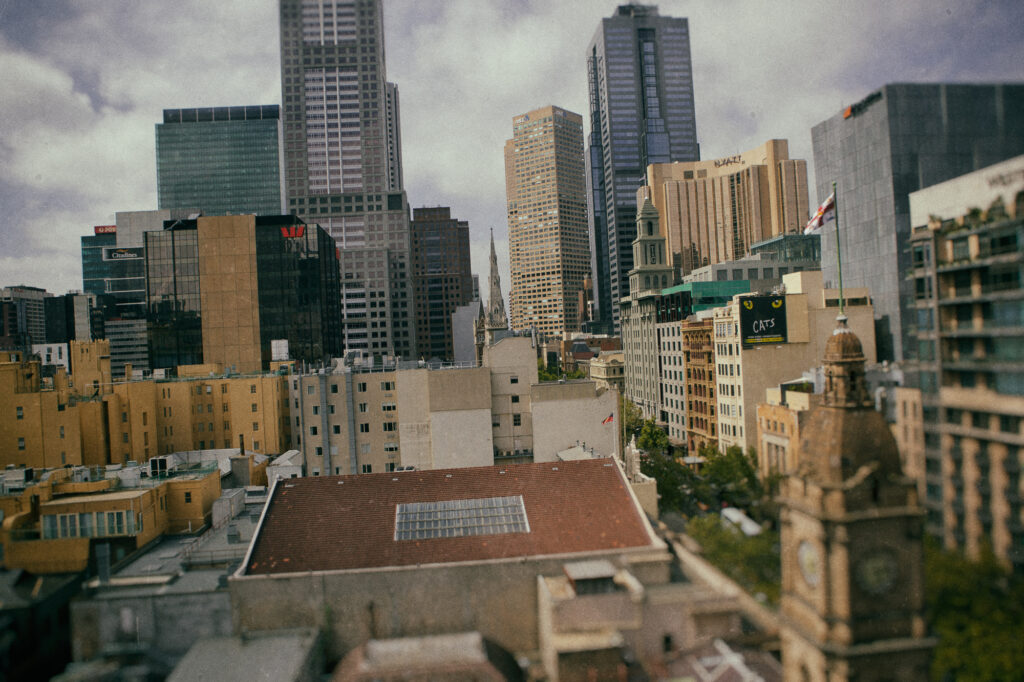 To hear the murmur of the traffic below from such a historic and wonderful location is a memory I will hold on to for a while. It literally hums and echoes an air of tranquility, peace and for me, historical significance.
Here are some snaps that I can share with you. I hope they convey some of the beauty I got to witness today.
If you would like to experience some of this for yourself, you can book a tour with the 1932 Cafe & Restaurant which are located on the ground floor of the building via this link.